Do You Have Proactive Compliance Strategies?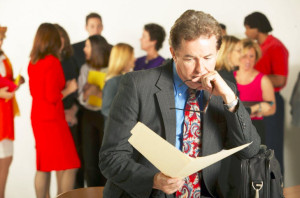 Being compliant, performing audits, and having a compliance department are all part of a larger proactive plan to avoid legal action that can cost you thousands. If you're doing everything the way you should be doing them, then you should always be able to prove a Bona Fide Error Defense in the event of legal action.
What's the Bona Fide Error Defense?
The Fair Debt Collection Practices Act wasn't designed to be a pain for collection companies. It was designed to protect consumers from unfair debt collection practices and fraudulent practices. But even a well-intentioned collection agent can make a mistake. And if that happens and you've done everything you're supposed to do, you can use the Bona Fide Error Defense.
This defense can only be used if you can prove during the legal proceedings that the failure to comply with a regulation was due to human error and not a result of insufficient business procedures or practices. For your legal team to prove the Bona Fide defense, the collector in question must prove by a preponderance of evidence that the violation was unintentional and that the collector maintains active procedures to avoid such violations.
What to Do if You Face Legal Action
If a consumer does take legal action against you and part of their claim is that you violated the Fair Debt Collection Practices Act, then they have the burden to prove it. In this case, your agency has the opportunity to claim Bona Fide Error, and it is the collector's burden to prove that the violation was unintentional.
In general, the collector's procedures should be reasonably maintained and adapted to avoid these types of regulation in order to use that defense. So what do you do if you find yourself facing legal action despite your best efforts to avoid a violation?
You go back to the drawing board and look at your most recent compliance audit. The key to being able to prove Bona Fide Error is to have impeccable records of past audits as well as processes and procedures outlined with compliance regulations included.
How to Avoid Legal Action
Of course, the best way to deal with a compliance error is to never have one in the first place. That's where an A+ compliance team can be the difference between a lengthy legal proceeding and a winning Bona Fide Error defense. When you regularly follow rules and regulations, such as enforcing Mini Miranda rights, you improve your chances of avoiding a costly lawsuit and save your company thousands in legal fees.